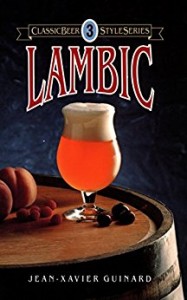 Books are unbelievably great.
Today, I have learned that the majority of hops used in the Belgian brewing industry are produced in the UK, because Belgian hop production is very limited, and because the varieties produced in the UK are much better suited to matured beers than hops produced in central europe, because the latter produce undesirable flavours after a period of time.
This is two-times pleasing.
It's pleasing first-off because as the author points out, hops were first introduced to the UK by Flemish weavers in the Middle Ages. Nice to give something back, I thought.
It's secondly, and more profoundly pleasing personally, because of serendipity.